Envelope Etiquette Cheat Sheet
---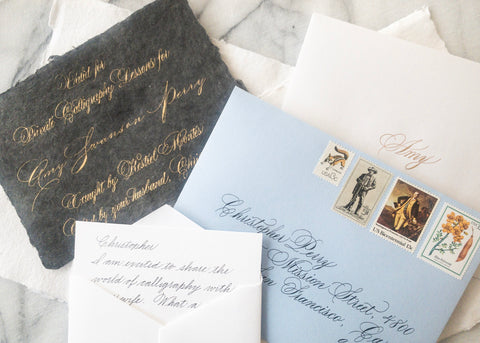 So, you need to address some envelopes... but you realize the formalities can get a little tricky. Well, now you have a little addressing etiquette help!!
To show my appreciation of your support, I've put together a simple reference sheet for my email subscribers to use! This Quick Guide to Envelope Addressing will sit by your side and help you do all of this the "right" way (because we certainly don't want to offend anyone!!). So, print this baby out and get to work because there must be a party waiting to happen.

Please have friends download their own (you can forward the link). 'Cuz I want to stay in touch and offer them other awesome things too!
Thanks!!
~kestrel
| INCLUDES |
•  A one page quick guide to envelope addressing etiquette

| DOWNLOADING DIGITAL FILES |
• Create a customer account to always access digital purchases
• After checkout, see "My Downloadable Files" in your purchase history