notes from kestrel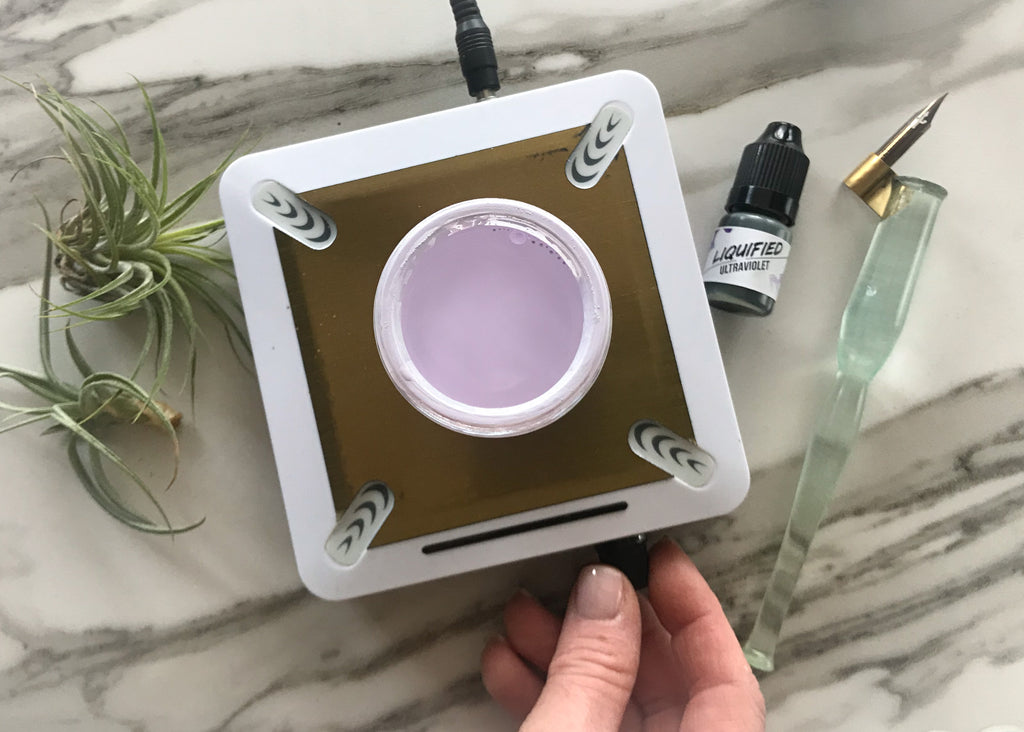 Keeping your metallic inks shimmery and mixing gorgeous custom colors just got sooo much easier!! The inkmethis magnetic stirrer lets you just keep dipping without slowing down to keep your ink beautiful. Plop a magnet pill inside the jar, set the jar on the stirrer, and slowly turn the speed up. You will never dread those big envelope addressing projects using gold ink again!
---
See how crisp that imprint is on that pink envelope? Yeah, blows most stamps out of the water! We used to make laser engraved rubber stamps. They were nice. Now, we only use special micro-porous materials to make pre-inked stamps. And they are amazing!! Here's a video showing how to add more ink if you ever need to (although they are factory tested at 20,000 impressions so you should be good for a little while). So, you may want to make this your new go-to gift for all occasions. 
---
Finally a tool to make envelope addressing sooo much faster. Sure, it's always easiest to use a lightbox. But what about dark envelopes or lined envelopes? With this template, you can quickly mark your guidelines in multiple x-heights depending on your preference or project need. Plus, it includes built in slants at both 55 and 52 degrees (which have been extended since this video was created to make marking slants a breeze).